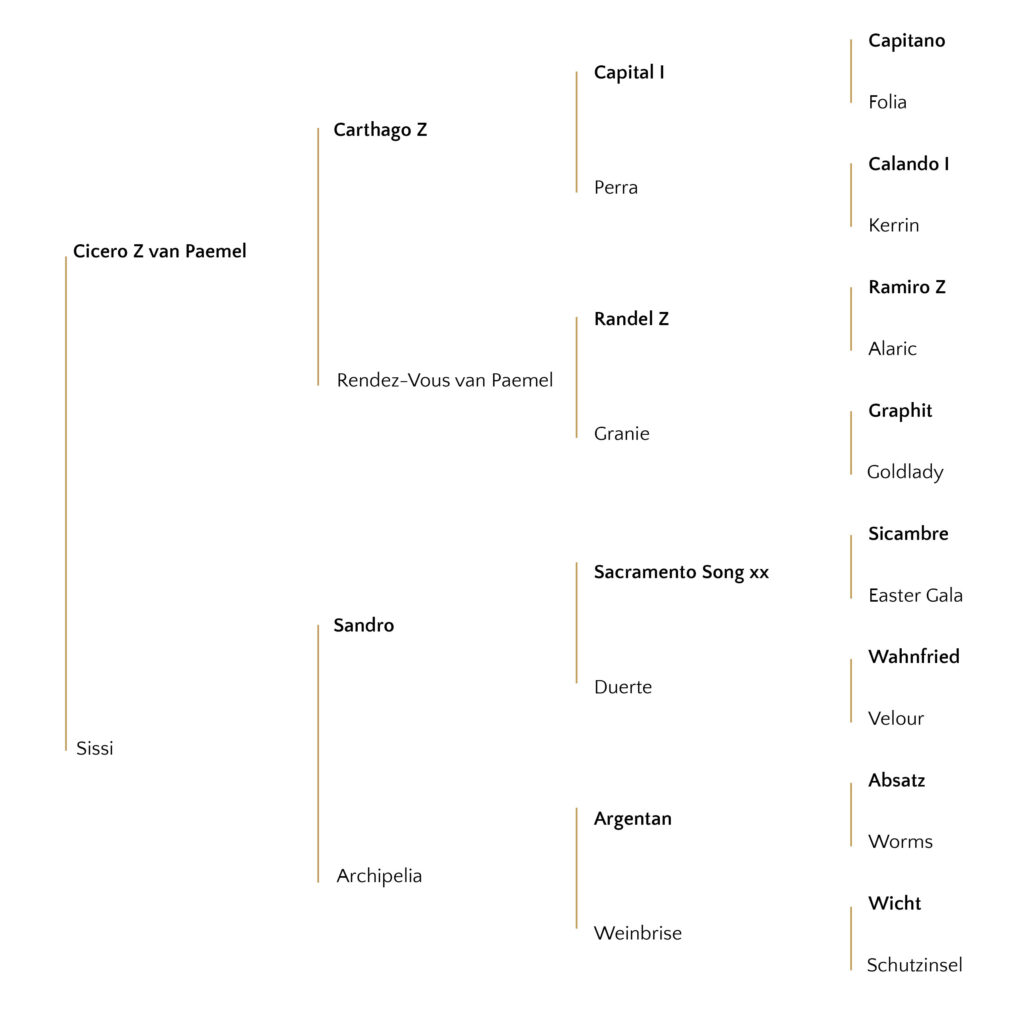 Breeder: Stoeterij Paemel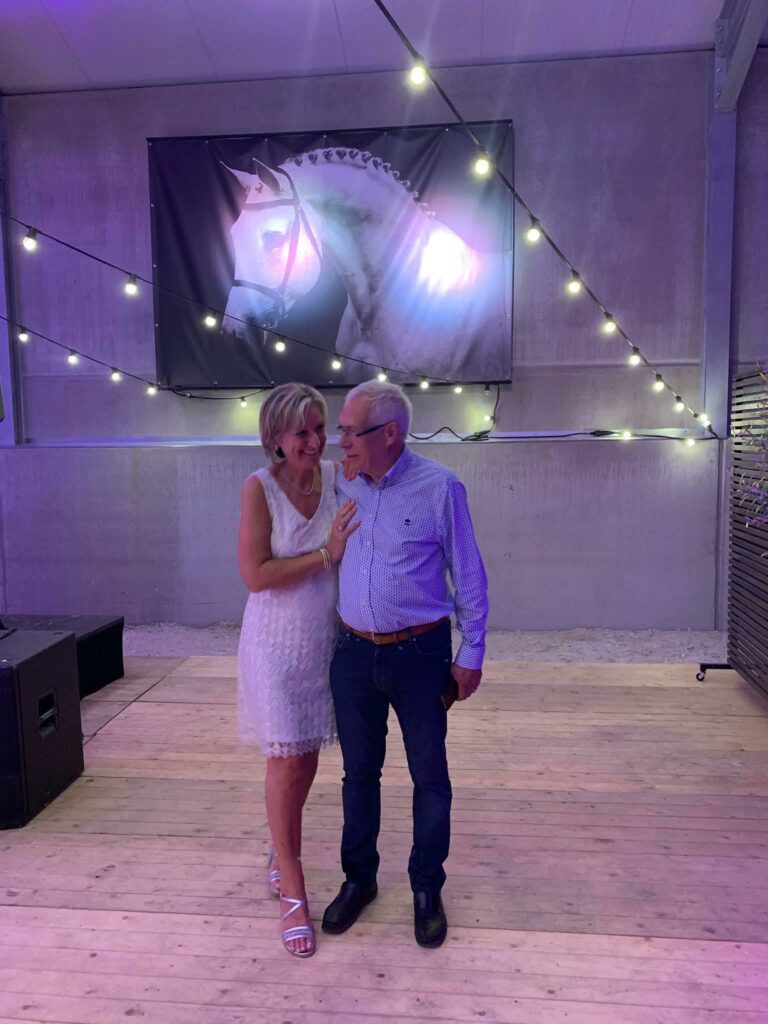 Jaguar van Paemel was bred by Luc van Eeckhoudt and Karin Verdeyen of Stoeterij van Paemel.
Luc Van Eeckhoudt began his career as a member of the jury for mare competitions in Belgium. Later, he became one of the core members of the jury for stallion expertise. He was President of the Belgian Warmblood Association (BWP) for eight years. By constantly evaluating and selecting, he brought the Stoeterij van Paemel stud farm to a high level. Luc van Eeckhoudt's belief is that in each breeding, the mare line determines the quality of the sport horses. He has invested in this vision for over 50 years. Without exception, the Van Paemel broodmares are from proven performance mare strains. They must also have correct conformation, be able to jump, and have good character. "If we do not find all of these qualities in our horses, Luc does not breed them," said Luc's longtime partner Karin Verdeyen. "He only breeds with the best."
Karin Verdeyen and her daughter Kim Borloo brought Sissi, a top Hanoverian mare ridden by Franke Sloothaak, into the family. Without this strong mother/daughter team Jaguar would not exist.
Sire: Cicero Z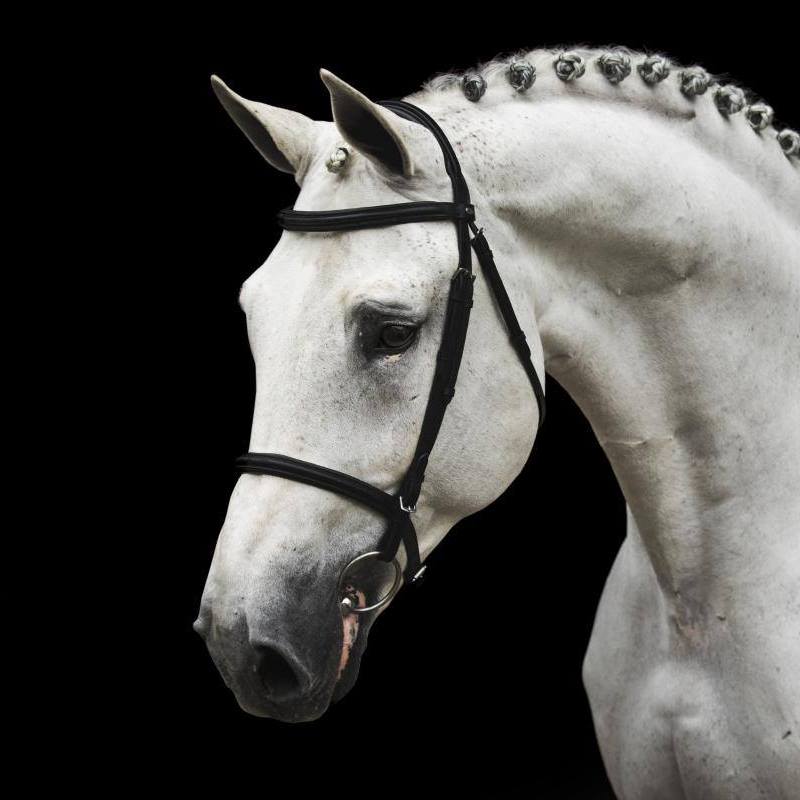 Jaguar's sire, Cicero Z, was also bred by Stoeterij van Paemel. According to their archives, "Cicero's successes in competition included, among others, his victory in the Grand Prix of Aalst, the first place in the Sires of the World in Mechelen, the victory in Dublin over 2m05, his first World Cup that he jumped clear in Mechelen. 2013 appeared to be his year, with his victory in the small Grand Prix at Antwerp as his first important item. Sadly, 2013 also included a surgery, and Cicero's sports career ended early."
According to a recent article, "Now Cicero Z still shines in the sport, but this time through his offspring. He has been high on the HorseTelex Rankings for several years now and currently occupies the second place in the B-ranking (for sires with offspring up to fifteen years / at least eighty offspring) and 20th in the A ranking (offspring of all ages / at least one hundred offspring). 177 of his offspring jumped internationally last year – from April 2018 to April 2019." Cicero offspring possess an unlimited power, a lot of elasticity and a very good attitude.
Good article about Cicero's sire:
Carthago
Cicero's dam, Rendez-Vous van Paemel, produced several international jumpers and approved stallions. When she died in 2018, Stoeterij Paemel described her as "the queen of our stable, …a lady with character, sparkling with energy, but with a golden heart." Click here to read more about Rendez-Vous.
Dam: Sissi, by Sandro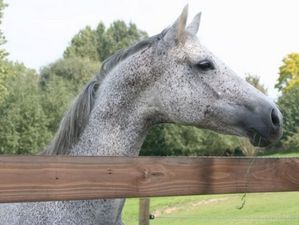 Jaguar's mother, Sissi, is a Hanoverian mare who is a daughter of Holsteiner stallion Sandro. Sissi performed internationally with Franke Sloothaak. She comes from a strong motherline with damsire Argentan, (who guarantees an excellent base.) Many of Sissi's foals have had been FEI winners in classes higher than 1.40.
Click here for more on Sissi.
Click each name to read more about Sissi's bloodlines:
Sandro, "As a broodmare sire Sandro has been exceptionally successful."
Argentan, "one of the most important founding sires of the modern Hanoverian."
Jaguar's Siblings
Jaguar's siblings and half siblings are also doing well as sires and in competition, including Gigolo, Kirr Royal van Paemel, Kaiserin van Paemel, Inshallah van Paemel, Ulexis (v. Alexis Z), Apache van Paemel (v. Darco), Vilja van de Mullegracht and others.